Team App
One dashboard for all the remote employees in your organization and their status.
One dashboard - for all of your remote team
Visualize your entire remote team on our dashboard. The dashboard lets you view the status of each remote employee, including contractors, part-time employees, full-time remote workers, and freelancers. You also get to see their time zones in real-time.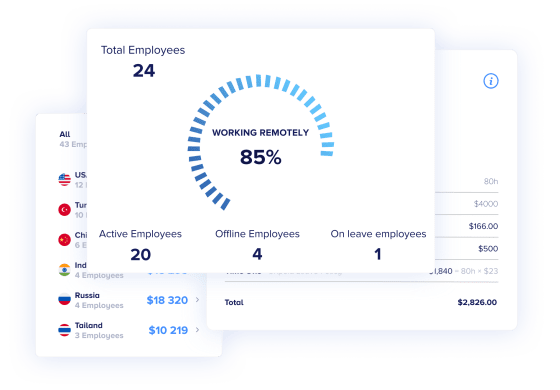 Access to team reports
View a comprehensive report of each employee, including their work hours for a month, week, or day. Use this dashboard to also check the total hours each employee has worked in a particular period.
Check local holidays and time offs
This dashboard lets you check the time offs of your employees. How many times have they taken time offs in a year? Was it paid time off or unpaid? You get to see all the details in your team's dashboard.