Private Notes
Give your remote employees the opportunity to express their views, ask for clarifications, or provide a recommendation without broadcasting it to the entire team.
Provide personalized feedback
Not all of your remote employees are the same. And also, they may not be working on the same thing at the same time. Our private notes feature helps you provide private feedback to an employee based on their work alone or with the team. This builds them up and makes them adjust themselves overtime to suit the company.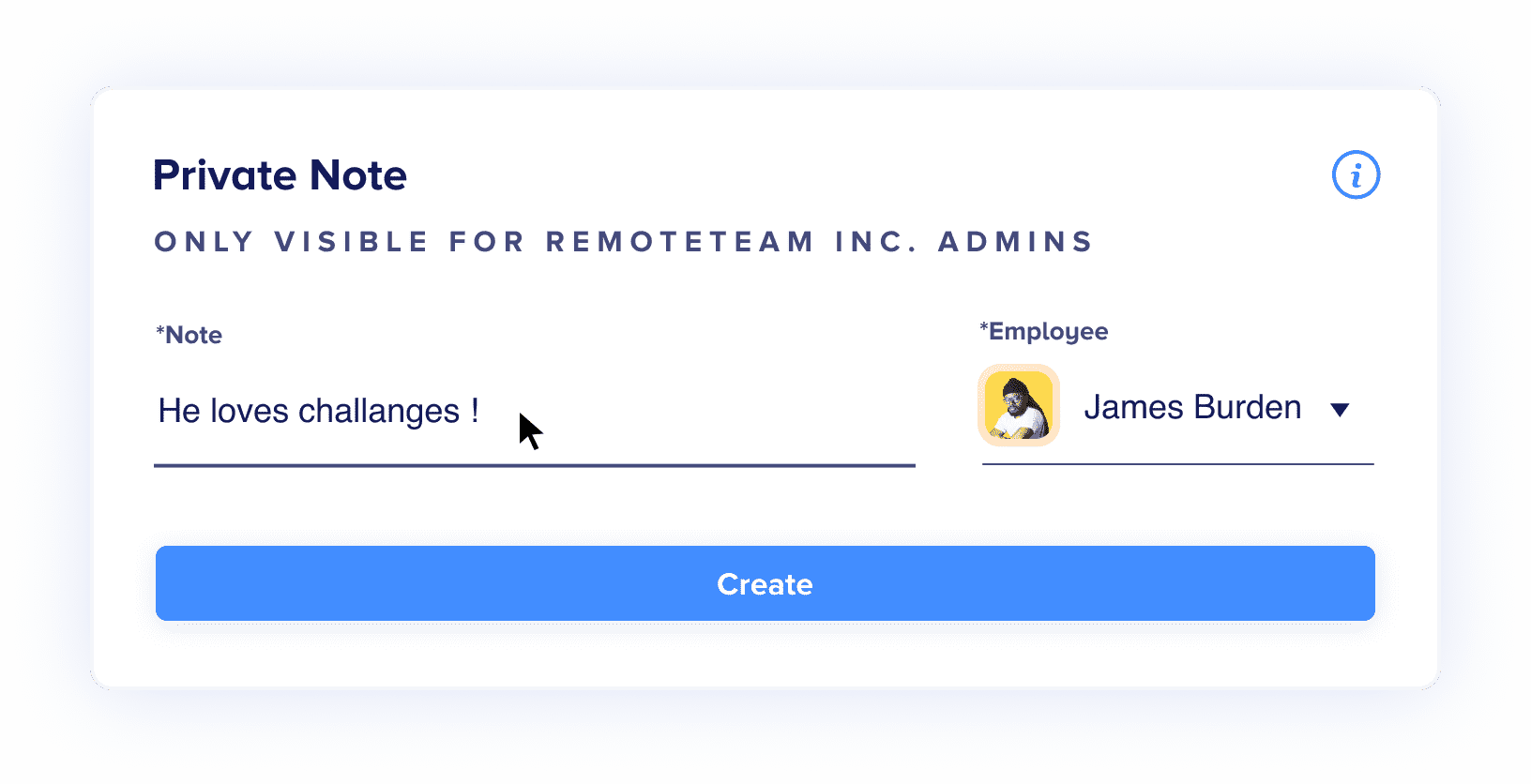 Build confidence and openness with remote team
Private notes enable you to provide constructive criticism to an employee about a problem they have caused or an issue they should work. This builds their confidence. It also opens them up and they will feel comfortable telling the company about their own problems and how the team can solve that together.