The coronavirus outbreak has changed our work environment and how we interact with our colleagues in the workplace. The shift in where and how we work presents a great opportunity to reinvent and reshape the workplace after the pandemic.
While we've been used to defining work as an office location, experts predict that in the future, a huge number of employees will be allowed to work remotely so long as they can connect to the web. Thanks to the rapid advancements in cloud technology, policies concerning remote work are becoming more accurate like never before.
A distributed workforce is possible when companies provide their employees with the best tools, strategies, and support. Big business leaders need to understand the shifts that are taking place regarding how people work. When HR leaders respond effectively, they can easily manage to stay a step ahead of their competitors. Today, we are going to look at how the future workspace might look like in 2021.
The Workspace Before 2020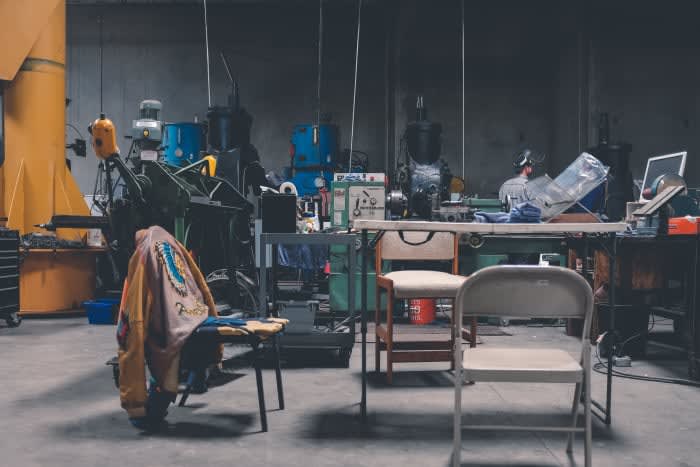 Before 2020, seventy percent of the employees in the world worked remotely at least once every week. Only 16 percent of big companies stated that they had employees who worked remotely on a full-time basis. As young employees enter the workforce, both small and large organizations started evolving policies related to remote-work to accommodate the changes in work preferences.
A survey conducted before the pandemic found that 85 percent of millennials prioritize flexible hours and the ability to work remotely. Since millennials currently represent the largest generation in the workforce, it's no surprise that remote work grew by 173 percent from 2005 to 2018. While most organizations had started making the transition to remote work, the pandemic forced most of them to fully support the remote workforce.
Changes In The Workplace In Early 2020
Since the outbreak of the coronavirus disease in early 2020, remote work has become popular sooner than expected.
Shifts in the way we work are likely to continue as employers move a growing portion of their employees to more flexible models. In fact, BCG's recent Workplace of the Future employer survey found that companies expect about 40% of their employees to follow a remote-working model in the future.
Another research study conducted by Gallup found that 59 percent of the employees in the United States are working from home to prevent the spread of this deadly virus. Since early 2020, 91 percent of the teams in the Asia Pacific have implemented remote work policies.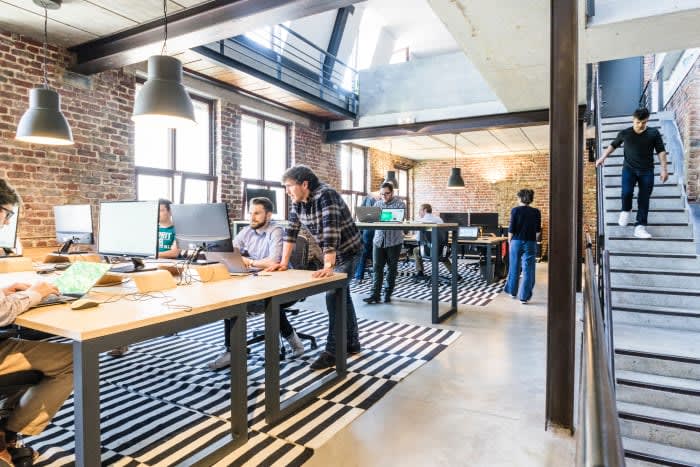 The sudden shift in remote work has led to the introduction of a wide range of issues for both employers and employees since the virus forced organizations to prioritize safety. Other studies conducted by the Society of Human Resource Management found that:
71 percent of employees are struggling to adjust to working remotely
65 percent of employees have agreed that maintaining well-being and morale has been difficult
A third have faced difficulties with company culture
What We Expect From The Future Workplace
COVID-19 pandemic accelerated the pace thus having more employees working remotely like never before.
With the current uncertainty surrounding the pandemic, nobody knows how the future workplace will look like accurately. However, it's safe to say that the workplace of the future will be different than the traditional one.
1. Virtual workspaces
Jobs that don't require employees to go to the office might shift to remote working. While healthcare, manufacturing, and distribution might require the majority of employees to be at the workplace for business to happen, most jobs in other industries might go fully remote or have the majority of employees working remotely.
According to a study conducted by Global Workplace Analytics, the longer people stay and work from home, the greater the chance of people settling. Based on historical trends, people who were working remotely before the coronavirus disease took over the world might increase their frequency after offices are opened up. For those who weren't used to working remotely, there might be a significant surge in the adoption. An average of 30 percent of the entire workforce will be working from home several days a week by the end of 2021.
2. Online meetings
Most business commutes and travels have been halted due to the ongoing pandemic. Business commutes and travels have now been replaced with video conferences. The remote workforce can meet and cooperate safely and effectively through video calls with clients, colleagues, and customers.
As companies cut costs and balance budgets, most experts are starting to believe that business travel will be a past thing. Since video conferencing has proved to become a better alternative to face to face meetings, we should expect to see more virtual meetings in the future. It is one of the most cost-efficient and effective methods for communicating with others and doing business.
3. Distributed offices
Now that more employees are working remotely, organizations may start opening small offices to provide remote workers with access to co-working spaces instead of having the majority of the workforce in one central office. Before the ongoing pandemic, co-working spaces were growing at a rapid rate in the real estate world. While they only represent five percent of the market at the moment, they are expected to rise to 30 percent by 2030.
4. Open floor plans will go away
Open office floor plans were popular back in the 1980s due to low real estate costs and opening up communication channels between managers and employees thus enhancing team collaboration. Much has been documented about the advantages and disadvantages of open floor plans. South Korea Disease Control recently published an investigation that showed how easily the virus can spread in offices with open floor plans. Business managers will have to re-design the floor plans for future purposes.
5. Working from anywhere
According to a study conducted by Cushman, fifty percent of the workforce will work in different places or countries in the world. 73 percent of workers believe that their organizations should embrace flexible work policies.
After COVID-19, working from anywhere will be the new normal. As organizations started settling into remote working arrangements, there's going to be a new normal very soon. This trend will change our personal and professional lives in different ways.
6. Projects will be managed by organization tools
As UK dissertation reports, it's more complex to manage and organize projects for remote workers than in the workplace. Therefore, there'll be a need to use project management tools to help enterprises manage their projects properly. In 2021, businesses will need project management and organizational tools to help them specific tasks to remote workers without having confusion.
Such tools will help in organizing tasks so that every remote employee knows his or her role. Project management and organizational tools help organizations boost their productivity and performance. They include Trello, Asana, Product board, and Favro to name a few. These apps are easy to use and have free versions.
7. Privacy and security tools will be common
When working from home, remote workers will have to utilize different security tools to ensure that the customers and company data is kept safely and securely. There are a lot of privacy and security tools in the market today that can help business leaders protect their files and websites remotely.
Conclusion
As a business manager, now is the time to prepare for the future to boost the productivity and performance of your organization. Keeping up with trends that we've discussed will cut down costs and help you achieve your goals easily and quickly.
Further Reading:
What Are W-8 BEN and W-8 BEN-E Forms?
How Managers Can Build Trust in the Remote Team