Payroll systems today are overly complex and require too many manual tasks. Doing payroll manually requires calculating employee deductions such as insurance and taxes before issuing paycheck or direct deposits. Payroll services and solutions solve these tedious tasks by enabling you to pay your employees accurately and automatically. Before you decide to outsource your payroll, look out for how easy the payroll software service is. This includes how fast checks are processed for you and how easy calculations are done for you, just to mention a few.
Big Fish Payroll Services
Big Fish Payroll Services offer Human Resources, HCM, and payroll expertise. They provide services that make managing a business easier.
Payroll Services
Payroll Services provides payroll processing, bookkeeping, human resource management, time, and attendance. Payroll Services helps you to simplify and streamline your payroll while you spend more time running your business.
Integrated Payroll Services
Integrated payroll services offer payroll processing, payroll reporting, payroll setup, platform and security, general ledger, outsourced payroll services, and benefits administration. This is a cloud-based all-encompassing workforce tool that processes payroll in real-time. It's completely automated and significantly reduces errors, and eases the workload or burdens of administration.
Premier Payroll Services
Premier payroll services offer many business payrolls and Human Resource solutions such as online payroll, direct deposit, pay cards, time clocks, time and attendance, and many more. They also offer paperless payroll and timekeeping.
Alliance Payroll Services
Alliance payroll services offer online applicant tracking, paperless new hire onboarding, work opportunity tax credits, payroll processing, tax processing, ACA tracking and compliance, benefits administration, Human Resources, and employee self-service. Their online system accommodates all employee data in a single database. With Alliance payroll services, you are assured of zero errors when importing data from a different system.
Oasis Outsourcing
Oasis Outsourcing provides innovative workforce solutions for employment-related functions, including Human Resources Services, Employee Benefits, Payroll Administration, and Risk Management.
Paylocity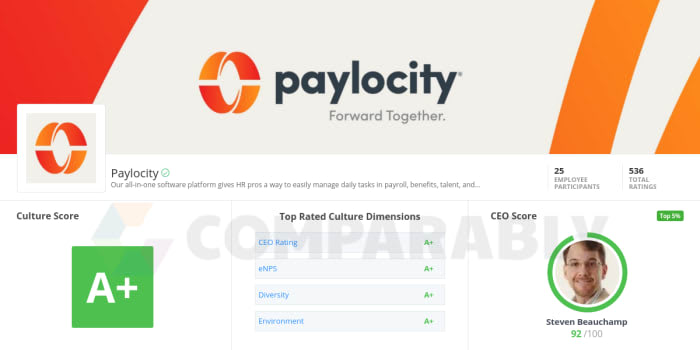 Paylocity is a Human Resource and payroll provider that simplifies your tasks to spend more time focused on other productive managerial tasks. Paylocity offers payroll processing, workforce management, Human Resources, talent management, benefits, and engagement.
Client Solutions Group
Client Solutions Group is a full-service payroll processor that can customize solutions to fit your specific needs. With this payroll service, you can outsource your bookkeeping to their QuickBooks certified professionals and focus on your customers while streamlining operations.
Optimum Employer Solutions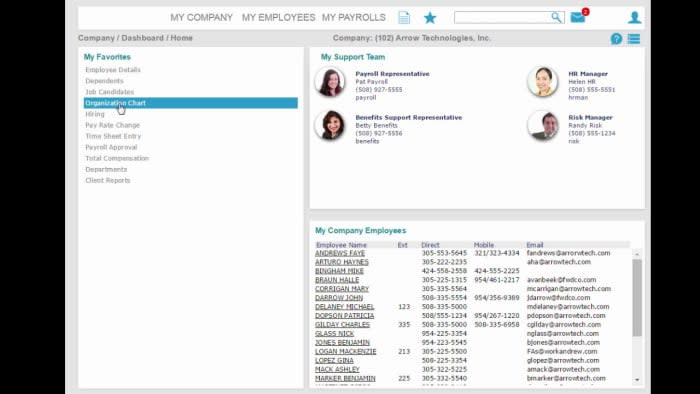 Optimum Employer Solutions is a payroll service that can manage all or some of your human resources needs so that you can focus on other core parts of your business. They also help small businesses to provide their employees with the best benefits possible cost-effectively. They also have a payroll system that lets you process your payroll from any computer, anytime, and anywhere.
Fingercheck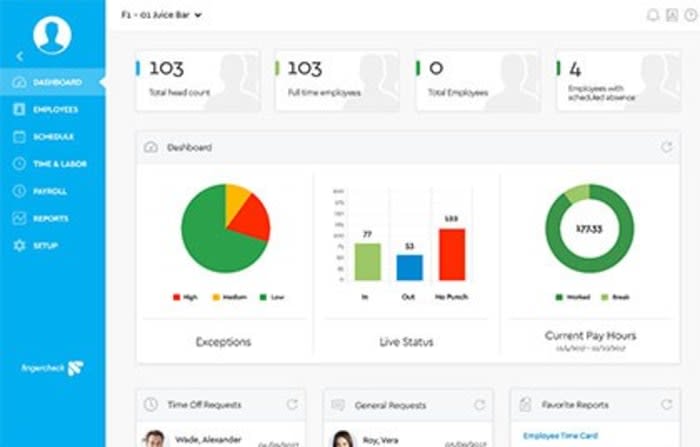 With Fingercheck, you can simplify the entire hiring process on a single platform. They offer Employee Self-onboarding, time-tracking, scheduling, HR Management, payroll, benefits insurance, and expense tracking.
Highflyer HR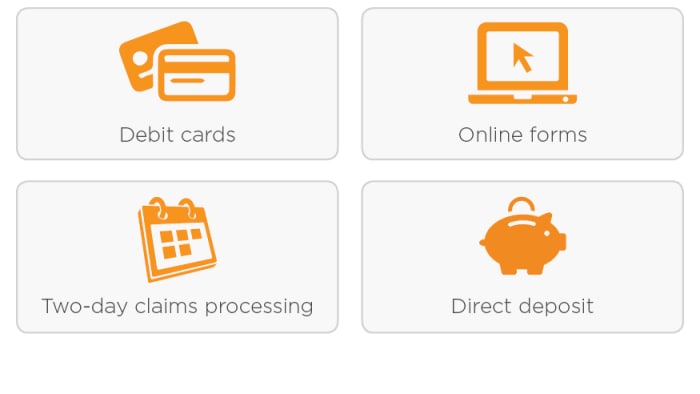 Highflyer HR is built for you to make payroll & Human Resource Management easier than ever before with its unified solution. Highflyer's cloud-based, user-friendly solution lets you streamline HR, payroll, time and attendance, and benefits administration to help manage time-consuming tasks.
MMC HR
MMC HR is an HR solution that offers Human Resources consulting, benefits administration, state of the art payroll processing, online HR tools, risk management, mitigation, time and attendance tracking, HR audit, and a lot more.
JetPay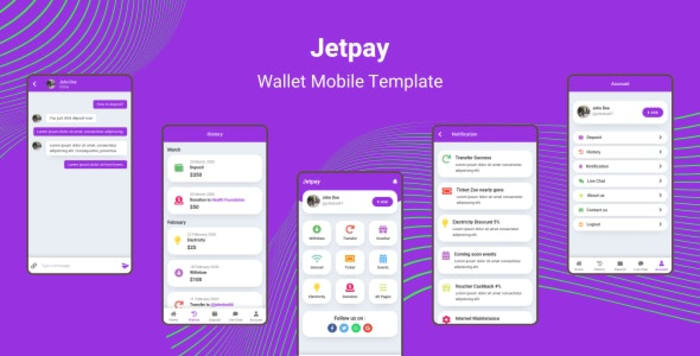 JetPay is a robust HR and payroll solution. The platform also offers a slew of other services, including time management, workers' compensation, and benefits administration, among others. JetPay delivers a standard payroll service that comes with payroll tax filing, direct deposit, Form W-2s, General Ledger interfaces, and more.
Insperity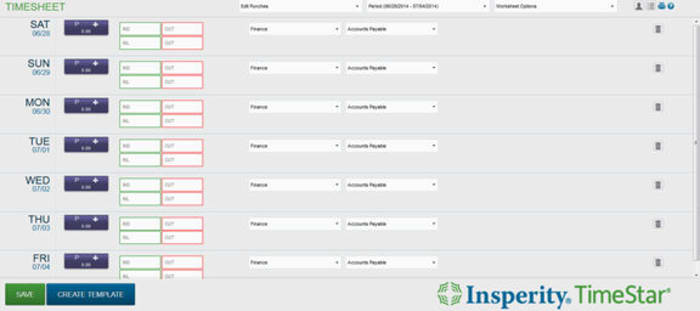 Insperity is a payroll service that offers businesses employee benefits, HR admin and payroll, and risk management.
Newtek
Newtek is an easy-to-use, Cloud-Based HR, Payroll and Time & Labor Management that offers a wide range of services from full service to a la carte. They have a seamlessly integrated Workers' Comp and Employee Benefits.
AmCheck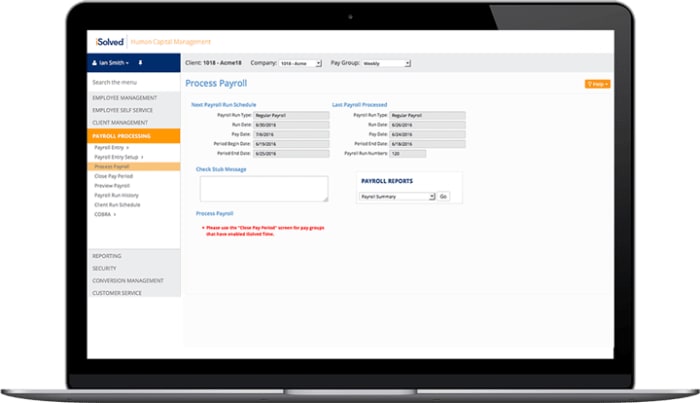 AmCheck is a provider of fully-integrated, SaaS-based, cloud-resident Human Capital Management (HCM) solutions. AmCheck offers small to medium-sized employers a better way to manage and optimize a workforce. They offer everything an employer needs from payroll services, HR Software, Benefits Administration, Time Management to Compliance
PayLumina
PayLumina is a web-based payroll system that offers payroll customers a flexible, easy-to-use yet powerful tool to manage and process payroll. PayLumina is a web-based, single sign-on, single database, single user interface system to manage payroll, HR, and Time and Labor all in one place.
APS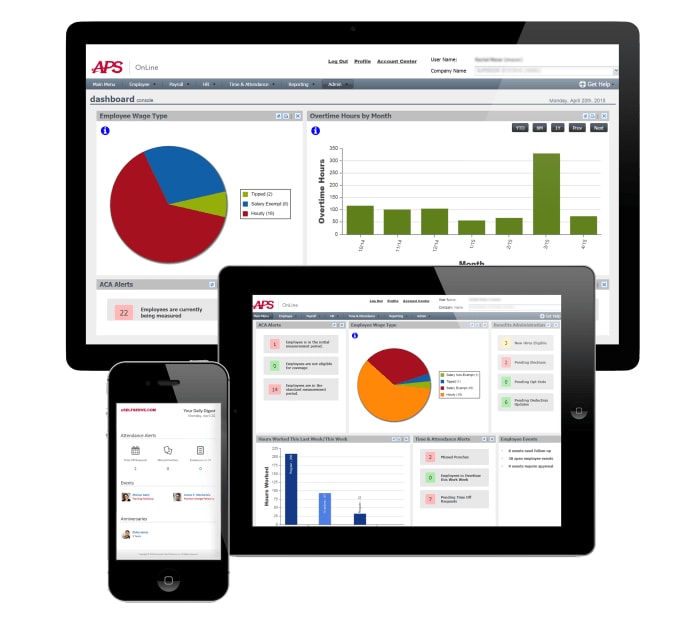 APS is an all-in-one payroll and core HR technology. APS designs an all-in-one workforce management platform to make payroll and HR tasks easier for businesses of all sizes. They offer services or solutions like payroll, core HR, time and attendance, and recruiting and onboarding.
Kelly Payroll
Kelly Payroll is a payroll service provider that delivers total benefits, payroll, and HR solutions, saving organizations time and money while maximizing the value in their People investment.
Asure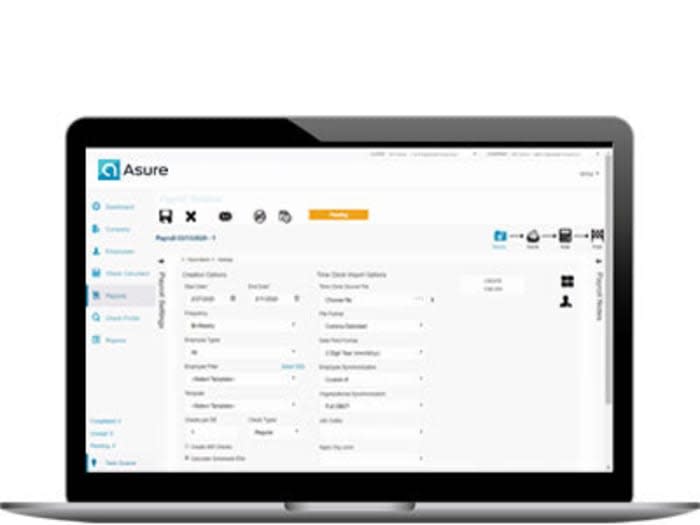 Asure has all your human capital needs covered, including payroll, tax filing, HR, and HR Services.
Pro iPay
Pro iPay is a single platform, fully hosted, web-based, real-time solution. It seamlessly integrates HR and Time & Labor data into the payroll process, streamlines review and approval processes, and eliminates the need for manual imports of third party data.
Jumpstart: HR
Jumpstart is an HR outsourcing, project consulting, and phone support
for small businesses and startups. Whether it is an entire HR process built from scratch, Jumpstart has got you covered.
Fuse Workforce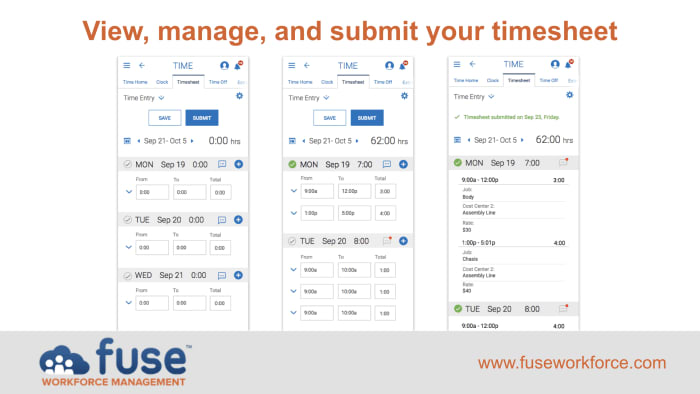 The Fuse Workforce Management platform unites time and attendance management, human resources management, and payroll into a complete HCM software system. This lets you spend less time trying to manage different systems and more time empowering your employees to do more productive work.
Sage
Sage's services include an accounting app, cloud accounting software, payments, enterprise management, payroll software, HR solutions, CRM software, and international trade.
Namely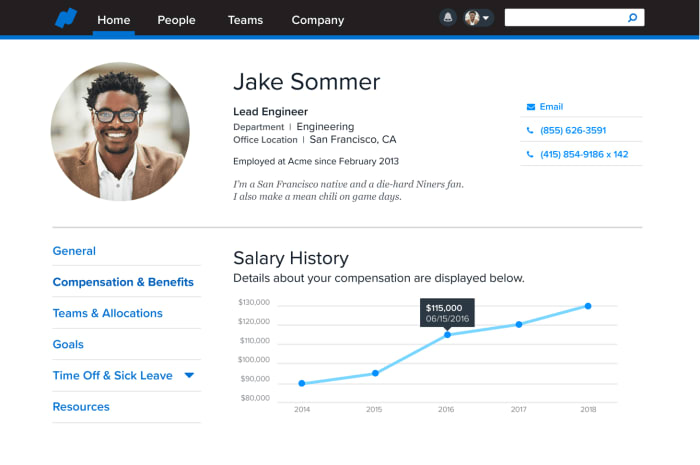 Namely assures businesses that it is the only HR, payroll, benefits, and talent management platform your employees will love. It's more than HR software: It's the compliance and benefits consulting you need.
Wagepoint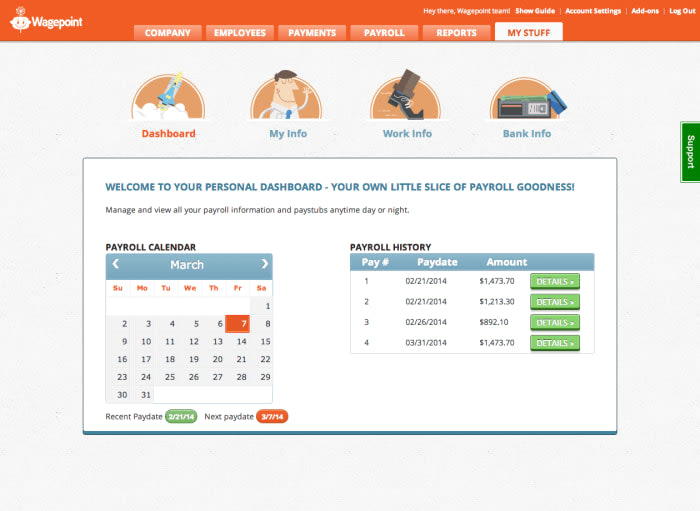 Wagepoint is a cloud-based payroll solution that works well for sole proprietors, S Corps, startups, and small businesses with less than 100 employees. It is payroll automation simplified for small businesses. It is an online payroll software to easily pay your employees and independent contractors while staying compliant with federal, state, and local payroll regulations.
Further Reading:
What Are W-8 BEN and W-8 BEN-E Forms?
Best Tools for Companies Transitioning to Remote Work
Here are the most remote-friendly jobs you can do from anywhere.
Remote Team is now EU-U.S. and Swiss-U.S. Privacy Shield Certified