To-do list app actually helps you list the activities to be done for the day, placing the most important task at the top and the less important beneath.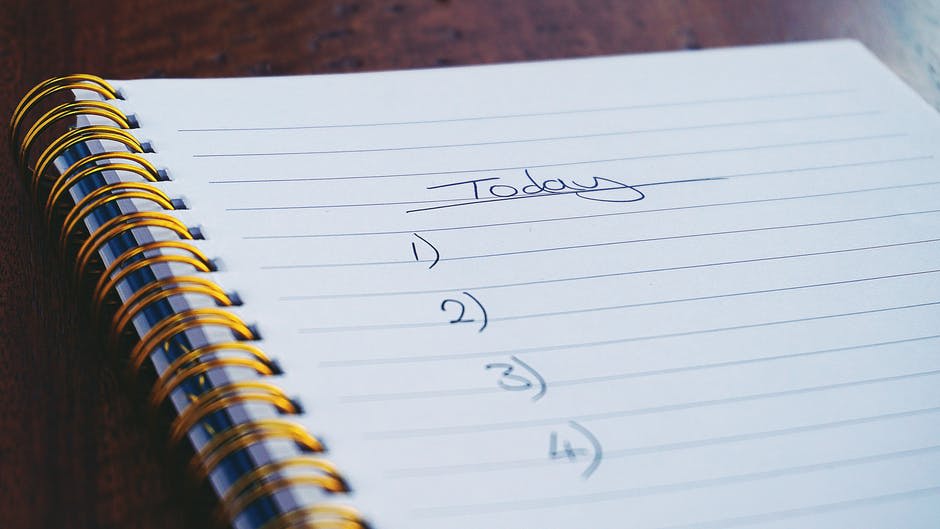 It can be really tricky to be the best in all the things you have to do, irrespective of your profession. A student or a corporate worker can often be stressed out due to a lot of information being processed by the mind (brain).
The best solution that can help in de-stressing would be the use of an external system. When you take your to-do list out of your head and write it down on the right app, you'll free up your brain to spend more time on important tasks and less time on trying to remember that one thing you were supposed to do.
Choosing the right app for your to-do list can be daunting, however, RemoteTeam enables you to review nine best to-do list apps to pick from. This review includes pros and cons for each app.
Clickup
ClickUp is a great app to use if you like being able to visualize tasks and projects in a lot of different ways. Additionally, you'll find all the standard task management features you'd want in a to-do list app. It is compatible with Browser, Android, iOS and Amazon Fire. Its free tier is limited to a hundred (100mb) storage with its premium tier at $80 per year or $12 per month.
Pros
Various ways to view and manage tasks and projects. There's a list view, a Trello-like board view, a calendar view, and a Gantt chart view (a.k.a. timeline). There's time-tracking, subtasks, due dates, recurring tasks, and even a "Watch" function (so you can see if your group member actually did their part of the project).
Checklists
You can automagically generate templates for recurring tasks.
 This is great for scratch notes, including a Chrome extension to get screenshots and add them to tasks.
Cons
Android doesn't work offline. You will always need to have an active data plan.
There's friction in capturing and processing new projects. It takes a lot of time to figure out into which exact category to place tasks in.
Todoist
Todoist is one app that has a fairly minimalist interface, yet it still packs a lot of power with its tagging and natural language processing features. It is compatible with Browser, Mac, Windows, Android, iOS, and Chrome. It is a free package with limited features, its premium tier is priced at $4 per month or $36 per year with 70% discount for students.
Pros
With projects, labels, filters, and priorities, you can tailor Todoist to your personal workflow, while deciding on which to pick up and use. This is why Todoist is recommended by so many productivity experts as an entry-level tool, and even has courses designed with it in mind.
Quick add from everywhere whilst online
Todoist allows you to add up tasks from anywhere. It's available on all mobile app stores. Todoist has native apps on both Mac and Windows, a chrome extension and integration with Gmail and outlook.
No other app beats Todoist in the aspect of categorizing tasks with due dates, tags and projects while you research and add to it. 
Cons
Windows app doesn't work as well as Mac app.
Subtasks don't work well.
Google Tasks
Google Tasks is a free and a great to-do solution if you want an app that works perfectly fine with other Google apps (particularly Gmail and Google Calendar). It does, however, lack the organizational features that come standard with many other to-do apps. It is compatible with Browser, Android, iOS and Chrome.
Pros
Tasks' strength relies on its integration with Google's suite of apps.
It has the best google calendar view.
The only app that has the "clear completed task button" which really keeps things clean.
Subtasks is great for grouping like-tasks and scheduling them into one category to be worked on at a particular time.
Cons
No recurring tasks
Slow development
No organisation. It's easy to just add tasks and use the app as storage for them, without executing on anything.
Microsoft To-do
It's a free to-do list app that works well with other Microsoft apps. The app has all the basic to-do functionality you need, though it lacks some features such as tags and natural language processing. It's compatible with Browser, Mac, Windows, Android and iOS.
Pros
It is absolutely free
Subtasks work well
It has a feature called "My Day". This feature is similar to other apps that automatically organises your to-do's for today into one place. The only difference with Microsoft's "My Day" is that its view starts out empty and lets you add tasks to the list manually.
Cons
No tags and filters
No natural language processing
No smart list
Dynalist
Dynalist is in many ways similar to the WorkFlowy app, except that it includes many of the basic to-do app features which WorkFlowy lacks. For a good organisation interface, Dynalist is a better option. Dynalist has a free tier with a premium tier package at $84 per year or $9 per month. It also comes with a 50%-off discounted package for students. It is compatible with Browser, Android, iOS, Windows, Linux and Mac.
Pros
The free tier is active for users.
It has all features WorkFlowy lacks from file browser navigation to recurring tasks, due dates and calendar integration.
Cons
Mobile app version is very difficult to us
Work Flowy
It's the ready app that allows you to make lists and to check-off lists. Although it lacks some standard features, it's useful in tracking and completing quick tasks. It has a free tier package with premium ones at the price of $49 per year and $5 per month. It's compatible with Chrome, Linux, Mac, Android, iOS, Windows and Browser.
Pros
It has the roll-up feature for main and subtasks. All you need to do is click a bullet and all sub-bullets beneath it will roll up into the higher one.
It has a quick capture. It allows you to capture and outline thoughts without forcing you to pick subtasks or notes.
Duplication and sharing of lists. For example, it allows you to copy an assignment checklist for different courses and share with friends in order not to forget an assignment.
It allows tags in your search. For example #to-dolist
Cons
It helps you list stuff but doesn't assist with its achievement.
Free plan is limited to 250 lists per month.
It doesn't come with a file browser to organize your lists into folders or projects.
Taskpaper
Taskpaper is definitely an app which plays well with the Mac ecosystem. It needs no subscription and has the design of both WorkFlowy and Dynalist, yet adds an additional feature, the natural language processing. It's compatible with MAC and its pricing is $24.99 with a free one-day trial.
Pros
Taskpaper was built to be a to-do list in the first place. It has extra features that other to-do list apps don't have.
Better organization. It allows you to use tags in organizing context.
  Cons
It's active on only MAC devices; it doesn't have a mobile app version.
It's payable after the trial period, since it becomes unusable.
Asana
Asana is a robust to-do list and team productivity app. While it's designed to help teams manage large projects, you can also use it to manage your personal tasks. It's compatible with Browser, Android and iOS. It has a free tier package with premium one priced at $10.99 per month per user. Find out more details here
Pros
This app actually gives you the flexibility to visualize tasks the way you want.
It's effective for organizing a large number of tasks. Asana gives you access to break down projects into tasks and subtasks.
It also gives you opportunity to comment on tasks you're working on: this can save a quick idea that comes to mind for later use.
 Cons
Group usage makes the app more effective than individual usage. Most features become unnecessary for individual usage.
Its interface can get cluttered and difficult to operate.
Apple Reminders
The app allows you to set quick reminders on your Apple device. It also offers productivity features such as subtasks, file attachments, and multiple task lists. It only works on MacOS and it is free on Apple devices.
Pros
It's integrated with iCloud and the Apple ecosystem. No need to download it if you have an Apple device.
Reminders are location-based. It allows you to set a notification for reminders based on where you are.
You can create and view your reminders task right on your Apple watch.
Cons
Apple device only; can't be accessed using Android
No tags
Conclusion
Creating a to-do list is really important and efficient if you are signed on to the best app taking into consideration its features, pricing and compatibility. These 9 Best To-do list apps will help you in deciding on the right one for you or your organization.