Are you looking to hire new employees? Hiring new employees is a very critical stage in every company or organization. A lot of time, money and effort goes into employee hiring, and the onboarding process. Employers must try as much as possible to integrate new hires into the company. Do not leave them to figure things out on their own. Moreover, properly onboarding your new hires with a checklist will not only set your new employees up for success, but also the company or organization as a whole. Creating a checklist or using a template could make your employee onboarding process a lot easier.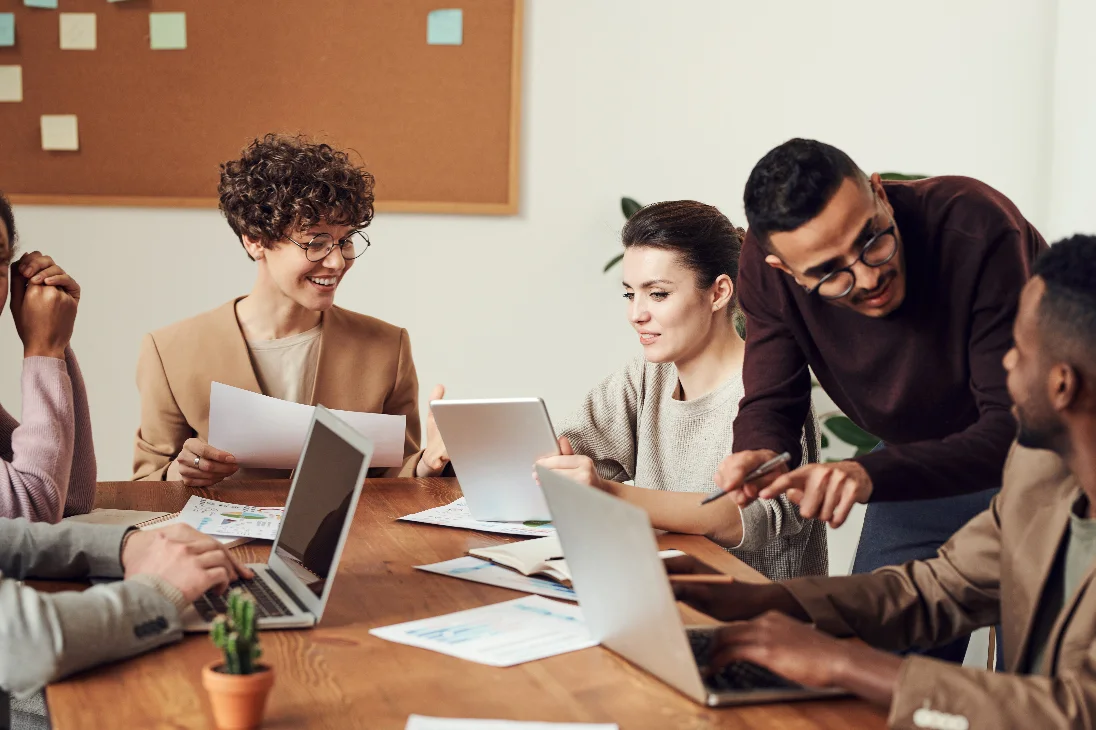 New Hire Checklist – What Is It?
A new hire checklist is used by managers or employers of companies to ensure that their onboarding process is as successful and smooth as possible. The checklist must contain a list of documents and processes to be filled in by the employees. As an employer or business owner, when you recruit new employees, you may need to use this list of documents:

IRS Document:
This document is basically used by taxpayers and tax-exempt organizations. Most employers should know about this document and may already be using it. More information can be found on the Internal Revenue Service (IRS) website (irs.gov).
Job Application:
When recruiting employees, completing job application forms will help employers or business owners know more about an employee. A good job application helps you to know which employee's mission aligns with that of the company or organization.
Job offer letter:
A job offer letter is any form that tells a job applicant that they have been chosen for employment. It often includes details such as the start date, benefits and, most importantly, the terms of employment. This letter is usually filled in and signed by the job applicant, and sent back to the employer or business owner.
Emergency contact document:
In the case of any traumatic event, this emergency contact form serves a great purpose. This form lists the emergency contact details of the person who needs to be contacted should an employee be injured or fall ill at work and be unable to speak.
Payroll direct deposit:
The payroll direct deposit tells the employer where the employee would like their salary directly deposited. It also ensures that you get all the necessary details such as the correct account number and the correct bank details of the employee. These types of forms are usually available from the company at which you sign up to do your direct deposit.
Wage deduction authorization agreement:
The wage deduction authorization agreement gives permission to employers to deduct money from an employees' salary such as health insurance premiums, .any installment loan payments between the company and the employee or any other deduction.
Key Takeaway: Some of the important documents you would need for your new employees are; an Internal Revenue Service (IRS) form, a job application form, a job letter, an emergency contact document, a payroll direct deposit, a wage deduction authorization agreement form, amongst others…
Asana – Checklist Template
Asana's employee checklist for managers, ensures you have what you need , on-hand, even before your employee comes in.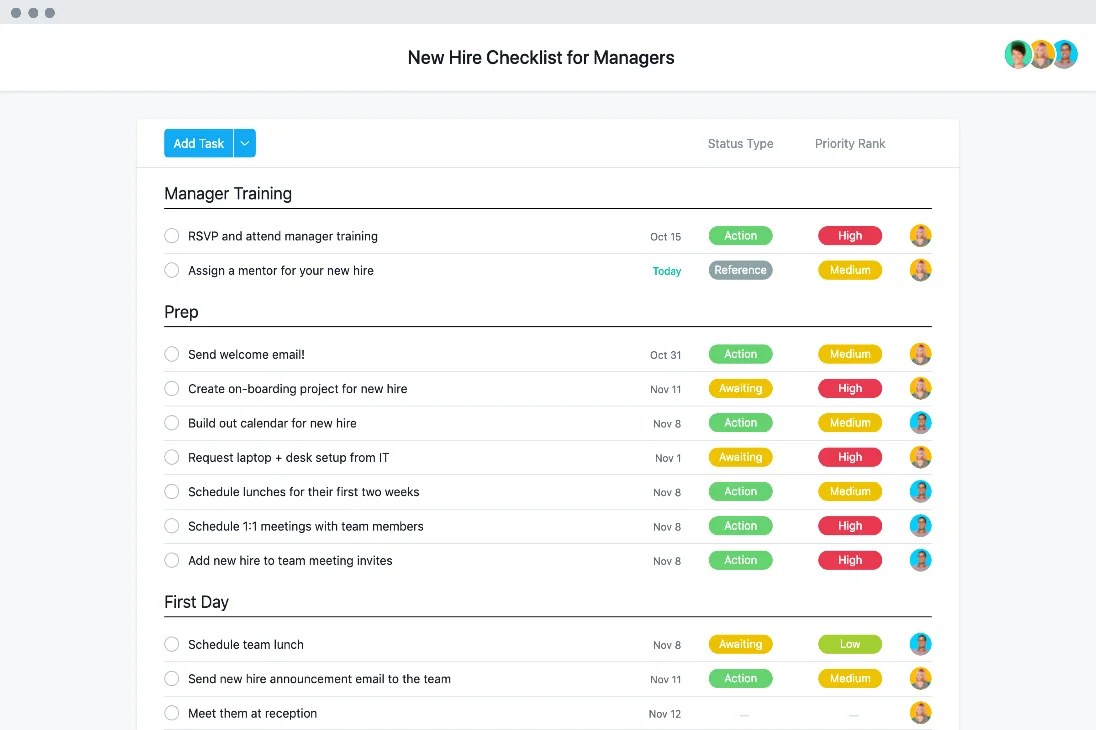 This template is great for standardizing your onboarding process. It is consistent, and you can customize the template to suit your needs. You can include team training and any other documentation needed for the onboarding of your incoming employees.
You can try Asana for free. The plan includes tasks and projects, unlimited storage, list, board, calendar views and much more. Asana also answers all questions you may have about onboarding your incoming employees.
Why Use A New Hire Checklist?
Using a checklist template for your incoming employees saves you time. You do not need to create a new checklist each and every time a new employee is onboarding
It allows you to be consistent. You use the same set of documents for every new hire.
It allows for a smooth transition for the new employee.
In Conclusion
Hiring and onboarding employees differs from company to company. However, the main goal is to ensure that your new hires transition as smoothly as possible. Firstly, introduce your new employees to the company's mission and vision. Secondly, ensure that they fill out and sign all the necessary forms. Run them through their job descriptions and most importantly, ensure your new employees are off to a great start.
Relevant Topics
Best 30 Companies That Work Remotely · RemoteTeam
These Communication Mistakes Destroy Your Remote Team's Productivity – How to Avoid Them · RemoteTeam
References