To become an accomplished HR specialist, you need to know all the subtleties and peculiarities of this profession. It is about these subtleties that we will talk about today.
We are going to discuss what human resource is, tasks, HR management, the importance of HR management in organizations, and many more.
Definition of HR management
Very often, an HR specialist vacancy appears on websites that provide opportunities for job seekers. Many job seekers are trying to understand what HR is, and whether they themselves are suitable for this position. Not everyone succeeds in guessing what it is, and therefore, awkward situations often arise during interviews. Let's figure out what it is.
What is human resources?
Many are looking for an answer to the question, "what does the abbreviation HR mean?" The answer is quite simple: it comes from two words: human resources. Thus, if you decipher the name HR specialist, it will turn out to be a specialist in human resources.
What do HR managers do?
So, an HR specialist is obligated to:
Do the selection and hiring of new employees (recruiting, conducting interviews, etc.).
Conduct personnel records management.
Develop measures to motivate personnel and calculate the remuneration of each employee (in this case, it is necessary to analyze the labor market, using additional bonus plans in the form of bonuses of a different nature).
Engage in training and development of employees (know what talents his or her employees have, and what exactly they need to develop in order to achieve the goals set by the company).
Actively participate in the development of strategies for the organizational development of the enterprise (the choice of the organizational structure of the company, the formation of a strategy for its development, analysis of the situation within the enterprise, and the use of such methods as an HR project).
Develop and actively implement a corporate culture (the duties of a specialist include conducting teambuilding, organizing internal communication between employees, and holding cultural and sports events).
How to manage human resources
A very important skill that a human resources specialist must have is cooperation with line managers. The specialist will advise them on certain issues arising from the staff. An employee has to work with a large number of people, and for this, it is necessary to have at least minimal data from a psychologist: in some cases, this is very helpful in his or her work.
An HR manager who does not have good communication skills simply cannot cope with this job because he or she will have to know almost everything about the company's employees. Moreover, you will have to receive information through personal communication. If we talk about the HR leader, he or she needs to be a strong manager in order to achieve high results.
7 basic tasks of HR management
Recruitment and selection
Performance management
Learning and development
Succession planning
Compensation and benefits
HR Information Systems
HR data and analytics
Choose an ideal work/profession for a remote life
Nowadays, work no longer implies the need to be in the office every day from 9 am to 5 pm. More and more people (and companies, especially after the coronavirus epidemic) are inclined to believe that working from home is a great option to make money online.
Most remote work options today only require Internet access. This is the main advantage of working remotely – you can make money wherever you are. Office presence is not necessary if you choose an ideal work for remote life. Thanks to high-speed Internet and video communication, many types of vacancies do not require a personal presence. What's most important is choosing the job you like.
What is a remote job?
A remote job is a work style that allows professionals to work outside of the traditional office environment. It is built around the idea that work does not need to be done in a specific location in order to be completed successfully.
Instead of going to and from a designated workplace every day, remote workers can reach their goals wherever they please. People can flexibly plan their days so that their professional and personal lives can be fully realized and coexist peacefully.
The importance of HR management in organizations
Human resource management consists of many versatile functions and tasks. In general terms, we can say that personnel management systems are the interconnection of processes carried out in the framework of personnel management.
One of the main resources of the enterprise is its human resources. At this time, it is customary to consider personnel as one of the main assets of the enterprise and a possible exclusive competitive advantage. HR management is a part of the overall enterprise management system and stands out as a separate subsystem. The overall success in building a business depends on the quality of the organization and the implementation of personnel policy and personnel management system. Conversely, a frivolous attitude to personnel management can lead to the general collapse of the enterprise.
HR management in organizations performs many important tasks.
Strategy management
Strategy management is synonymous with long-term planning. Its task is to help the company become more flexible and learn to anticipate changes in market components in advance in order to win the competition and survive in the long term.
At the center of strategic management is always strategy – a plan for the development of a company for several years ahead. The plan takes into account various market scenarios. The actions are spelled out in terms of how the company should react to them in order to arrive at the desired economic indicators.
Analyzing the benefits
Every company faces the problem of employee evaluations. In the arsenal of HR specialists, there are many methods that differ in the algorithm of behavior, time, and budget. Using these methods, the HR specialist can determine the professional level of development of the employee and his or her career planning: how he or she will cope with the job responsibilities and identify the problem areas in the work to fix.
Training and development
An HR specialist should form a strategy for the development of the organization's personnel through a combination of lectures, hands-on exercises, videos, and individual/group sessions. It includes both formal (classroom and distance learning) and informal (watching YouTube videos, educational blogs, studying forum posts, or self-training) staff development programs.
Compliance
This task includes a procedure that allows an HR specialist to assess the competence of employees and their professional level. It is important to know whether the employee corresponds to the position held and whether he or she has enough skill and knowledge. This factor is also checked when hiring new employees.
Resolving the conflict
Communication in organizations is impossible without conflicts. In general, conflicts are inevitable when there are at least two people because each of them has different interests, goals, and values. Even if outwardly everything is decent, such as no fighting or harmful verbal communication, inner conflicts may exist. The task of an HR specialist is to extinguish the conflict and resolve it.
Understanding and interacting with the employees
An HR specialist needs to be persistent when creating interactions within the organization. If this is not done, then people will leave as soon as possible. An HR specialist should give answers to the two main questions. Is the employee suitable for the colleagues, team, internal and external clients, and others with whom he or she will be in contact? Will the employee enjoy interacting with them, or will he or she experience stress? ⠀
Setting up a work culture
In general, culture consists of a set of values, beliefs, norms of behavior, and relationships. All this has been built up over the years by collective efforts. Many people think that company culture is the ability to play ping-pong in between meetings or have a free lunch in the cafeteria. However, corporate culture is more than just benefits in the workplace. The task of an HR specialist to set up the right work culture in the organization.
Requirements for entering a human resource management career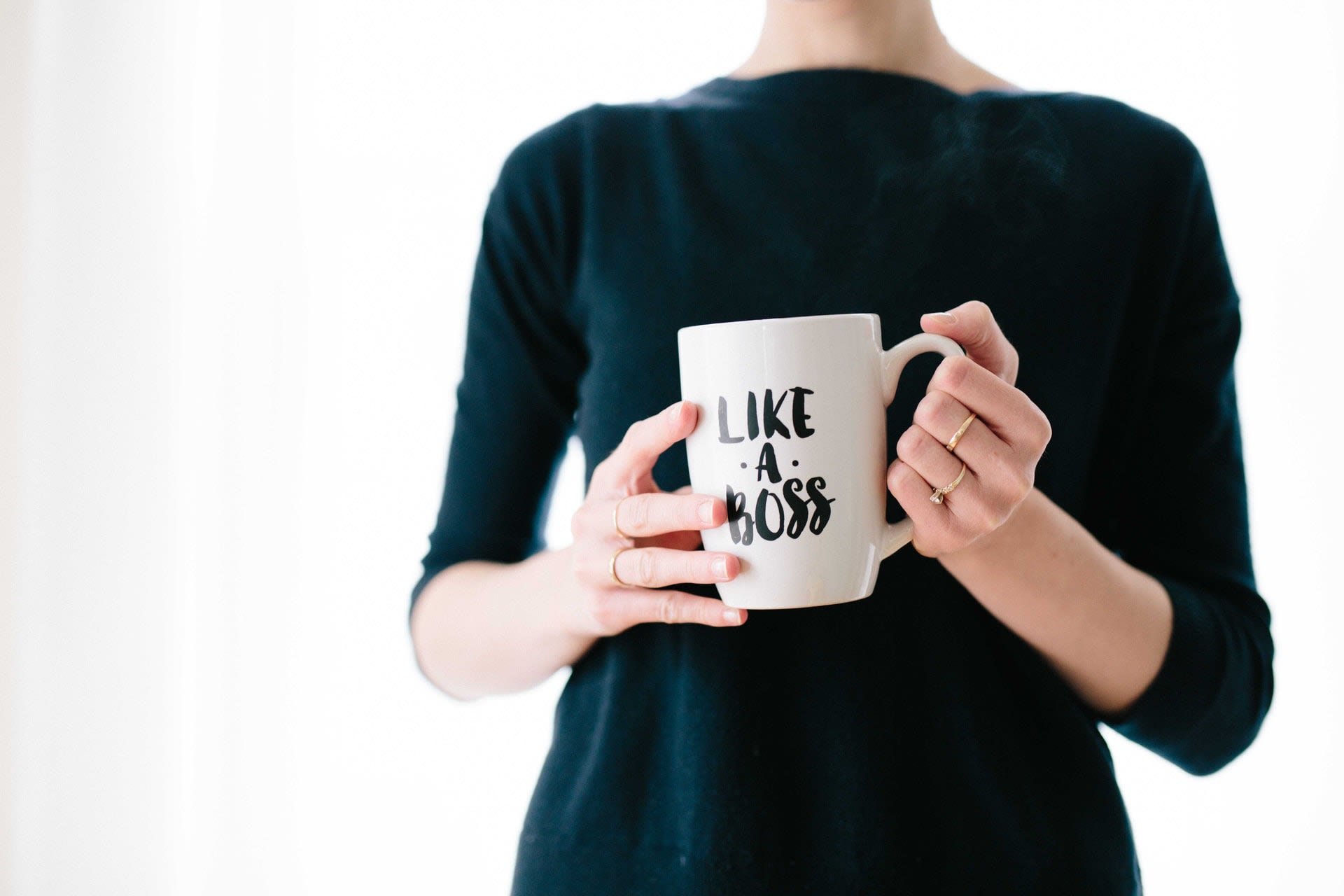 HR is an extremely interesting and promising industry in which people with a variety of professional ambitions can develop. In addition, HR areas are constantly transformed and scaled: you can come to the company and be the only HR specialist and then lead the whole team, or choose a new role. Where to start this journey, and what are the requirements for it?
Educational requirements: degrees and certifications
In order to get into the profession of HR specialist, first of all, you need education. If you plan to work in large companies, apply for high wages and strive for professional growth, choose a university or college. Employers, in turn, put forward their requirements for future employees: the specialist must have knowledge in the field of personnel management, planning the number of organizations, organizing, and documenting the personnel process.
Building relationships and networking
Our life is too short to learn from our own mistakes, so there is a vast amount of sources from which we are taught to extract information at school, university, and at work. People around us continue to be one of these resources. Building relationships and networking can help you greatly in entering an HR management career.
Focus on the experience
To be an effective HR manager capable of managing a company's resources, such as people, a specialist needs not only professional knowledge but also life experience. That is why "personnel management" often becomes an additional direction of study, which is chosen by students from other professional fields.
Top HR management courses online
If you want to study HR management, the following courses are the most suitable for this purpose.
The Academy to Innovate HR (AIHR)
Administrative HR for Beginners
Associate Professional in Human Resources (aPHR)
Certified Professional (SHRM-CP)
Human Resources Management Certification by Macquarie University (Coursera)
Human Resource Management (Harvard University)
Average HR manager salaries
Let's find out the average HR manager salaries in the US and Europe, as well as where HR managers can make the most money.
Average HR manager salaries in the United States
Human resources management refers not only to the demanded but also to the consistently high-paying professions in the US. The salaries on average are $155,000 per year.
Average HR manager salaries in Europe
In Europe, salaries can vary greatly, depending on the country. Let's take three as an example. In the UK, the average salary is $60,000, while in Germany, $57,000, and Switzerland, $119,000 per year.
Where does an HR manager make the most money?
The Northeastern United States has the highest annual salaries in HR management: in New York, it is $169,000, in Rhode Island, $154,000, and in New Jersey, $ 169,000 per year.
Top HR Trends for HR Leaders
There are specific HR trends that are impacting business today. We have compiled a list of the  most significant industry phenomena called HR Trends 2021. Let's find out more about these trends.
Focusing on the human aspect
It is now important to pay great attention to the employee's needs. An employee who is satisfied with his or her job, conditions, and salary shows the best results in work.
Flexible workplaces
Many employees tried remote work during self-isolation. For some, everyday life and working with family members present 24/7 became a challenge. However, the leaders learned one thing: flexibility is critical to the well-being of staff.
Invest in reskilling
It is becoming important to invest in employees' reskilling. Tools such as gamification, online assessment and development practices, and individual career tracks increase employees' intrinsic motivation and engagement, and therefore, increase their performance.
Employee health and wellness
Well-being programs firmly took their place at HR conferences already three years ago. However, 2020 showed businesses how important it is to maintain the physical and mental health of employees – after all, the prosperity of the business itself depends on it. By the way, you can check out persuasive topics about mental health to be prepared for employees' questions about this topic.
Best software for HR management even for remote teams
RemoteTeam.com
Bamboo HR
Gusto
Ultipro
Paylo City
Workday
Zenefits
The future of HR: What To Do.
Let's take a look at what the future holds for HR.
Include technology and analytics into your HR strategy
The global impact of technology and automation on the labor market is still debated today. Nevertheless, 72% of companies admit that recruiting processes will be automated in the next 10 years. Collecting and processing data using statistical algorithms, as well as AI and machine learning, helps to understand the processes, draw conclusions, and, most importantly, predict the further likelihood of certain phenomena.
Focus on the value of people
Now many companies are no longer requiring higher education degrees. First of all, this can be seen at the giants Apple, Google, Tesla, and Netflix. Experts estimate that by 2030 there will be a shortage of people with the required skill set for many jobs. Basically, these are not professional skills, but soft skills.
Prepare your benefits
A recruiter is actually a sales manager. Both the recruiter and the candidate are equally selling specific benefits to each other. That's why an HR specialist should prepare benefits in order to entice a candidate.
Understanding the company and the success story
For a specialist, it is and will be mandatory to understand the company and its goals. A beautiful success story of the company is the key to creating a positive image. It communicates the idea that the company has a favorable environment for growth.
FAQ: HR Management
Why is HR management important?
It is difficult for modern businesses to maintain their position in the market without a developed personnel management system. It is designed to guide, support, and wisely use the work of people, to involve them in the work process. When its subsystems work in concert, the business builds capacity and finds new ways to develop.
HR management can be defined as an area of knowledge related to the purposeful coordination of personnel activities in accordance with the goals and objectives of the organization.
What is talent management in HR?
Talent management is management that helps to implement such processes as the search, recruitment, training, development, and retention of employees, as well as increasing the level of employee competence and helping to study the specifics of the company and its internal business processes.
Study HR management if you want to positively influence and change the lives of many people by helping and supporting them to realize their dreams.
Why is strategic HR management essential for organizational success?
The effective functioning of modern enterprises is practically impossible without a rationally structured personnel management strategy. Human resource management activities performed without regard to organizational strategies become less effective and weaken the ability to effectively compete with competing organizations at the expense of their human resources.
What is strategic HR management?
Strategic HR management of the organization is the management of the formation of the competitive labor potential of the organization, taking into account the ongoing and upcoming changes in its external and internal environment, allowing the organization to survive, develop, and achieve its goals in the long term.
How to get into HR management?
HR specialist is a profession for flexible, thinking people with a broad outlook. The field of human resources management often attracts graduates with a psychological, management, or education degree due to the perspective of working with people. It is often easier for such specialists to find work in HR.
However, graduates of philological faculties, linguistic faculties, economists, and even specialists with technical education become successful recruiters – it all depends on the specifics of the company in which the recruiter will work. Many HR professionals start their careers in the last years of university – more often it is a part-time job and work related to personnel administration.
To find out whether HR management is the right career for you, check out this video:
Conclusion
All the information that we have discussed here is important for a person who has decided to work in HR management. However, the main thing in the HR profession is love for people. It is on it that all the functionality of this interesting specialty is built. We wish the best for you with your career in HR management!
About the author
Kim Brooks is an HR specialist, copywriter, and a leading expert who cooperates with respectful writing services providing practical and quality help for students. Kim is fond of technologies and traveling with her family.